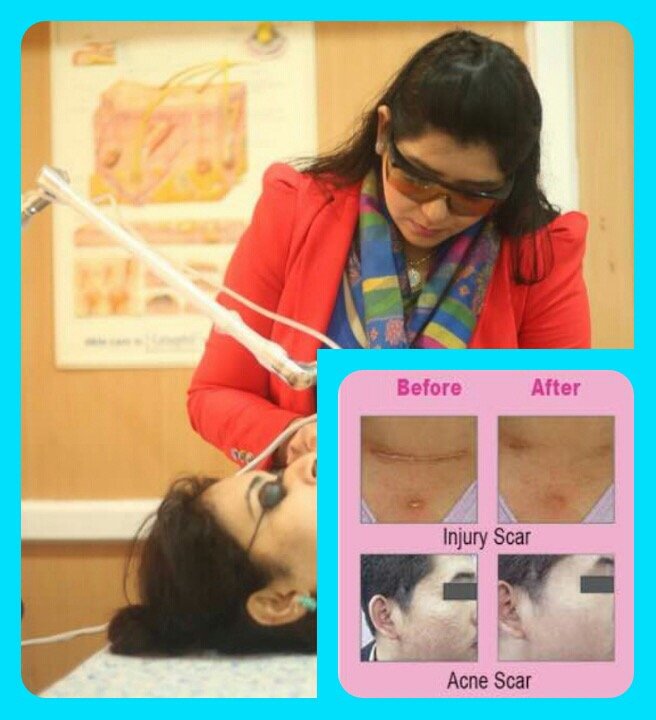 RF Fractional CO2 Laser technology has been the latest and most focused technology in the past few years in the skin community all over the world, for skin renewing, skin resurfacing, skin tightening, acne and acne scar removal, for removal of burnt scars, traumatic scars, surgical scars, speckles and pigmentation.
It is a kind of minimal invasive surgery, which lies between invasive and non-invasive treatment. This technology is based on Fractional Photothermolysis theory and is widely approved and applied by Laser Experts across the globe.

SKIN & SCULPT offers unparalleled treatment with optimal patient comfort for the treatment of several skin conditions such as fine and coarse wrinkles, scars of various origin, uneven pigmentation, dilated pores.