Dr. Himanshu Paul, an expert in hair transplantation and aesthetic rhinoplasties has completed his MBBS from JNMC, Aligarh Muslim University, Aligarh, UP and thereafter his MS (General Surgery) from PGI Rohtak. After post-graduation, he worked as an sr. resident in General Surgery, PGI for 3 years and gained vast experience in managing and operating upon various types of routine, emergency, and rare cases including Neurosurgery, Pediatric Surgery, Oncosurgery, GI Surgery, Urology, Burns, Trauma and plastic surgery cases.
During his senior residency, he was involved in regular teaching programs and took active participation in various CME and conferences at the national and international levels. He further completed his M. Ch (Burns, Plastic & Reconstructive Surgery) from the prestigious PGIMER Chandigarh under the guidance of world-renowned plastic and reconstructive surgeons. During his M. Ch training, he gained vast experience in managing all kinds of plastic surgery patients (general plastic, aesthetic, cosmetic, maxillofacial, craniofacial, pediatric, burns, trauma, LASER and hair restoration.
He has a special interest in enhancing the looks and appearance of people and has worked extensively in the aesthetic and cosmetic field. Dr. Himanshu Paul is also an active member of ASI, APSI, CDSI, NABI, IMCAS and ACSI, he strives to achieve great heights in providing affordable health care to his patients with utmost perfection.
He has made a significant contribution to academic and research with publication in national and international journals of repute.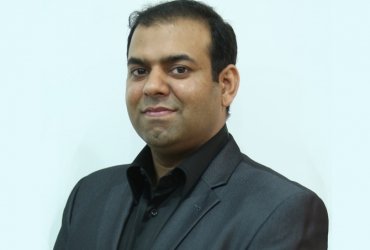 He is one of the most dynamic and sorted out PLASTIC and AESTHETIC SURGEON in the tricity.
He has to his credit a vast experience of HAIR TRANSPLANTATION and AESTHETIC RHINOPLASTIES and believes in providing life-changing results to his patients.
Dr. Himanshu Paul is currently based in Chandigarh and one of the skin specialists in Hair transplantation services
Book Your Consultation Today
Come and discover Skin & Sculpt where we focus on creating balanced
& natural results for all your dermatology, plastic surgery and hair transplant needs.
Schedule Your Appointment At +91 98551 26663, +91 98551 26664