Very slight changes to the structure of your nose — often measured in millimetres — can make a large difference in how your nose looks
Rhinoplasty is surgery to repair or reshape the nose also known as Cosmetic nose surgery. The main motive is to change the appearance, to improve in breathing or both. The upper portion of the structure of the nose is bone, and the lower portion is cartilage. Rhinoplasty can modify bone, cartilage, skin or all three.
Before Rhinoplasty, you need to consult a  Rhinoplasty Surgeon  Dr. Himanshu Paul, an expert Aesthetic and Plastic Surgeon based in Chandigarh. Face looks cannot be taken a chance with and Dr. Himanshu Paul is an expert in his field. He is Trained at the world's best RHINOPLASTY INSTITUTE by the name of MARIEN HOSPITAL, STUTTGART, GERMANY.
Rhinoplasty is one of the most common plastic surgery procedures. It can be used to:
After the surgery you need to rest in bed with your head raised higher than your chest, to reduce bleeding and swelling.
The internal dressings remain in place for one to two  days after surgery. 
Slight bleeding and drainage of mucus and old blood are common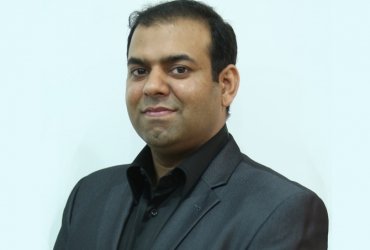 Dr. Himanshu Paul, an expert in hair transplantation and aesthetic rhinoplasties has completed his MBBS from JNMC, Aligarh Muslim University, Aligarh, UP and thereafter his MS (General Surgery) from PGI Rohtak. After post-graduation, he worked as an sr. resident in General Surgery, PGI for 3 years and gained vast experience in managing and operating upon various types of routine, emergency, and rare cases including Neurosurgery, Pediatric Surgery, Oncosurgery, GI Surgery, Urology, Burns, Trauma and plastic surgery cases.
Book Your Consultation Today
Come and discover Skin & Sculpt where we focus on creating balanced
& natural results for all your dermatology, plastic surgery and hair transplant needs.
Schedule Your Appointment At +91 98551 26663, +91 98551 26664