Wanting to lose weight but too tired to work out or diet? You still can loose that extra fat. How? By having a liposuction treatment.
Skin and Sculpt assures the most soothing and high-quality treatment for fat loss /inch loss or liposuction. Dr. Himanshu Paul, topmost Aesthetic Surgeon specialist of Chandigarh personally works on liposuction surgery ensuring positive results after treatment.
 Liposuction slims and reshapes specific areas of the body by removing excess fat deposits, improving your body contours and proportion, and ultimately, enhancing your self-image. Liposuction is used to remove fat from areas of the body that haven't responded to diet and exercise, such as the:
Expect some pain, swelling and bruising after the procedure. You may need to wait a few days before returning to work and a few weeks before resuming your normal activities — including exercise. Liposuction results are long lasting as long you maintain your weight.
To get yourself treated and remove the extra bulge contact – Skin and Sculpt clinic and feel the change.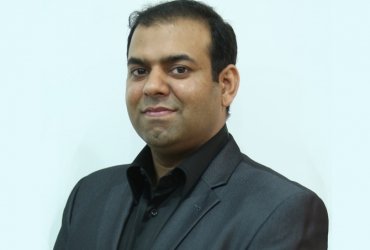 Dr. Himanshu Paul, an expert in hair transplantation and aesthetic rhinoplasties has completed his MBBS from JNMC, Aligarh Muslim University, Aligarh, UP and thereafter his MS (General Surgery) from PGI Rohtak. After post-graduation, he worked as an sr. resident in General Surgery, PGI for 3 years and gained vast experience in managing and operating upon various types of routine, emergency, and rare cases including Neurosurgery, Pediatric Surgery, Oncosurgery, GI Surgery, Urology, Burns, Trauma and plastic surgery cases.
Book Your Consultation Today
Come and discover Skin & Sculpt where we focus on creating balanced
& natural results for all your dermatology, plastic surgery and hair transplant needs.
Schedule Your Appointment At +91 98551 26663, +91 98551 26664