The overdevelopment of male breasts, also known as gynecomastia, affects an estimated 40 to 60 percent of men. This condition may be caused by a hormonal imbalance, side effects from drugs, or may occur without any underlying identifiable cause. Regardless of what led to the enlargement of male breasts, the condition may create physical as well as psychological issues for men who are affected by it.
Men with large or sagging breasts can feel both physically and emotionally uncomfortable, often restricting themselves from certain activities because they are self-conscious about their appearance. Gynecomastia surgery aims to produce male breast reduction, thereby decreasing the size of a man's breasts, helping him feel more comfortable, self-assured, and confident.
Benefits Of Male Breast Reduction Procedure
A good candidate for male breast reduction surgery is any man who feels uncomfortable with his large breast size. The procedure can be performed on men of all ages from adolescence onwards, who are in good health, both physically and emotionally. The best candidates for male breast reduction surgery have excellent skin tone so that it will reshape well to their body's new contours.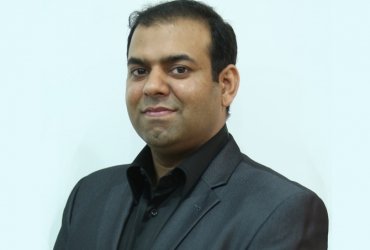 Dr. Himanshu Paul, an expert in hair transplantation and aesthetic rhinoplasties has completed his MBBS from JNMC, Aligarh Muslim University, Aligarh, UP and thereafter his MS (General Surgery) from PGI Rohtak. After post-graduation, he worked as an sr. resident in General Surgery, PGI for 3 years and gained vast experience in managing and operating upon various types of routine, emergency, and rare cases including Neurosurgery, Pediatric Surgery, Oncosurgery, GI Surgery, Urology, Burns, Trauma and plastic surgery cases.
Book Your Consultation Today
Come and discover Skin & Sculpt where we focus on creating balanced
& natural results for all your dermatology, plastic surgery and hair transplant needs.
Schedule Your Appointment At +91 98551 26663, +91 98551 26664