Chin Augmentation/Implants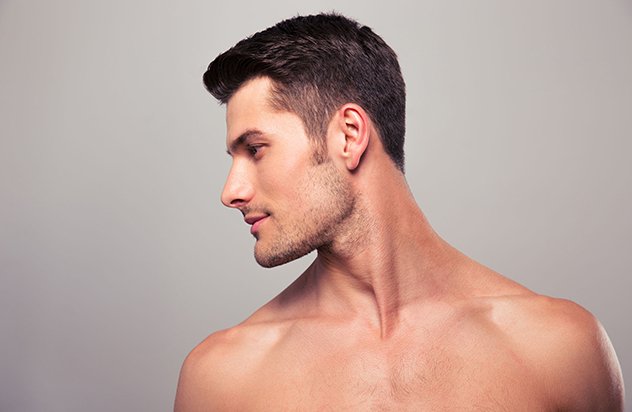 To enhance the facial structure or to reshape and resize the chin, chin implants are done. An implant is placed around the chin bone that already exists and then it is enhanced and reshaped.
Chin augmentation is done when
Chin implants have different size, shape and structure, your cosmetic surgeon would choose according to your face and inject the implant.
If performed by an experienced specialist and surgeon, one can feel permanent effects. Dr. Himanshu Paul, topmost plastic surgeon and skin specialist will be the perfect consultant and skin doctor for all face related treatment.
You will probably start seeing results after 1 month and within 3-4 months it would seem just the way you had preferred. It takes a bit of time to settle.chin implants are usually permanent and stay always once done. Ageing may or may not affect the chin implants.
Dr. Himanshu Paul, an expert in hair transplantation and aesthetic rhinoplasties has completed his MBBS from JNMC, Aligarh Muslim University, Aligarh, UP and thereafter his MS (General Surgery) from PGI Rohtak. After post-graduation, he worked as an sr. resident in General Surgery, PGI for 3 years and gained vast experience in managing and operating upon various types of routine, emergency, and rare cases including Neurosurgery, Pediatric Surgery, Oncosurgery, GI Surgery, Urology, Burns, Trauma and plastic surgery cases.
Book Your Consultation Today
Come and discover Skin & Sculpt where we focus on creating balanced
& natural results for all your dermatology, plastic surgery and hair transplant needs.
Schedule Your Appointment At +91 98551 26663, +91 98551 26664