A hair transplant is a strategy wherein a plastic or dermatological specialist moves hair to an uncovered zone of the head. The specialist generally moves hair from the back or side of the head to the front or top of the head.
Dr. Himanshu Paul is known for helping your hair get back to make you feel confident and fearless. Get your hair transplant done at Skin and Sculpt for gaining back those hair.
Hair-fall which is extreme and can result to baldness could have reasons like
Getting a hair transplant can improve your appearance and fearlessness. Hair transplant can be done by
After a few days of rest, one can visit to work.
The relocated hair may fall a little after this procedure.
Some new hair development can be seen after 8months to 1 year after the procedure.
Commonly, individuals who've had a hair relocate will keep on developing hair in the relocated territories of the scalp.
Dr. Himanshu Paul, an expert in hair transplantation and aesthetic rhinoplasties has completed his MBBS from JNMC, Aligarh Muslim University, Aligarh, UP and thereafter his MS (General Surgery) from PGI Rohtak. After post-graduation, he worked as an sr. resident in General Surgery, PGI for 3 years and gained vast experience in managing and operating upon various types of routine, emergency, and rare cases including Neurosurgery, Pediatric Surgery, Oncosurgery, GI Surgery, Urology, Burns, Trauma and plastic surgery cases.
Book Your Consultation Today
Come and discover Skin & Sculpt where we focus on creating balanced
& natural results for all your dermatology, plastic surgery and hair transplant needs.
Schedule Your Appointment At +91 98551 26663, +91 98551 26664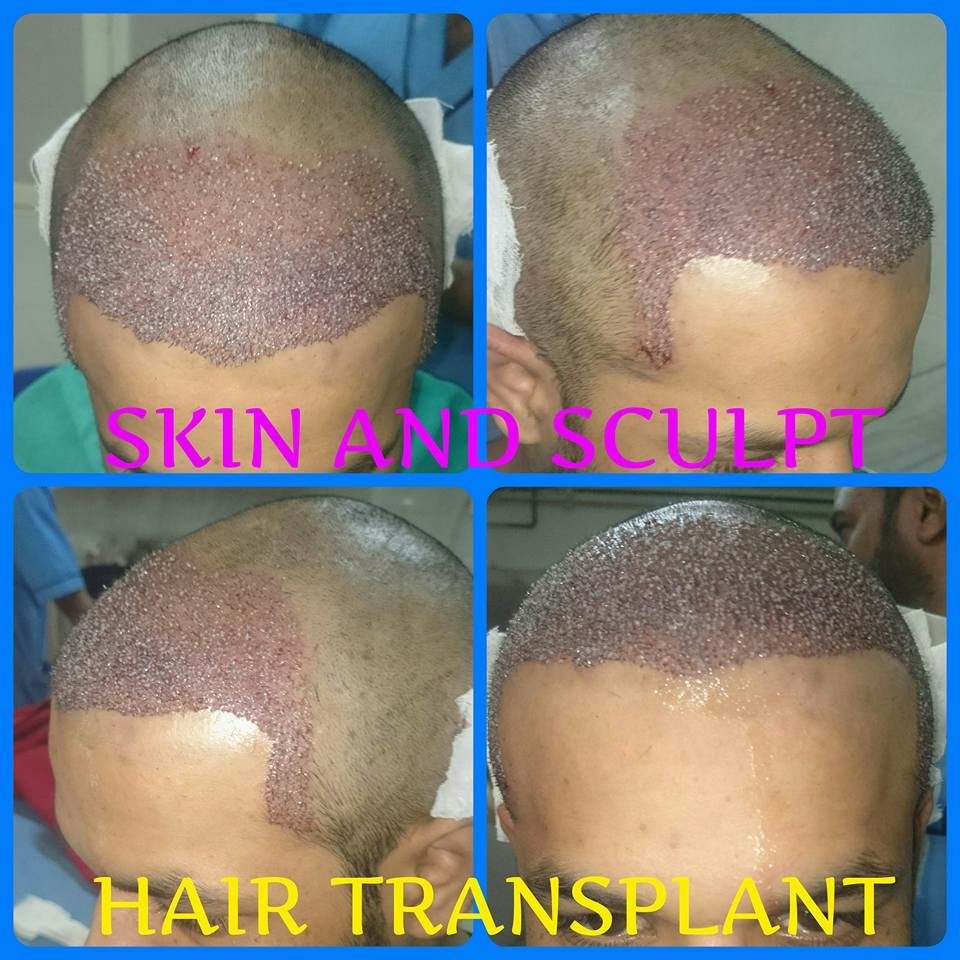 Get the finest HAIR TRANSPLANT, by most experienced doctors and their team.
SKIN & SCULPT is committed in providing highest quality FUE technique, which is stitch less, painless and scar less method of hair transplant, giving a natural result.
This centre has expertise in delivering highest quality hair transplant in a welcoming, engaging and meticulously clinical environment, keeping the cost affordable to more and more people who have a hair loss problem.